The facility is available for rent for individuals and teams when not already in use.
Amenities include one batting cage with multiple protective screens, seating outside of the cage for several observers, and a bathroom. Additional equipment include baseballs, softballs, batting tees, and more.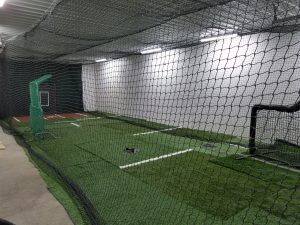 Rentals start at $30/hour.
Due to the irregular hours of the facility, rental reservations cannot be made online.

Please contact Ryan if you would like more information or would like to book a rental time.
Ryan Basham
219-545-1364
rpbasham@gmail.com